Coventry Rebuilt Time Machine
The Coventry Rebuilt Time machine has been the long-term goal of the project – to have a fully interactive recreation of the city. After many years of historic research and self-training in graphics software, I think I'll be able to do it.. !!?? Let's give it a go!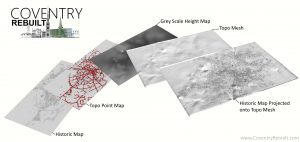 3D topography mesh from Historic Map (notes)
Read More »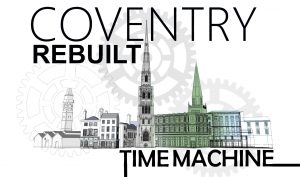 Time Machine… after spending a long time reconstructing Coventry and making sure it is accurate. It's now time to get jiggy with it and build a time machine…
Read More »
App
Slightly old now but still good - The Covetnry Rebuilt App available for Android with a quick trip around Broadgate through the ages in full 360.