No. 2 Broadgate has been a Woman's clothes shop, later becoming a boot/shoe shop. Here's a potted history…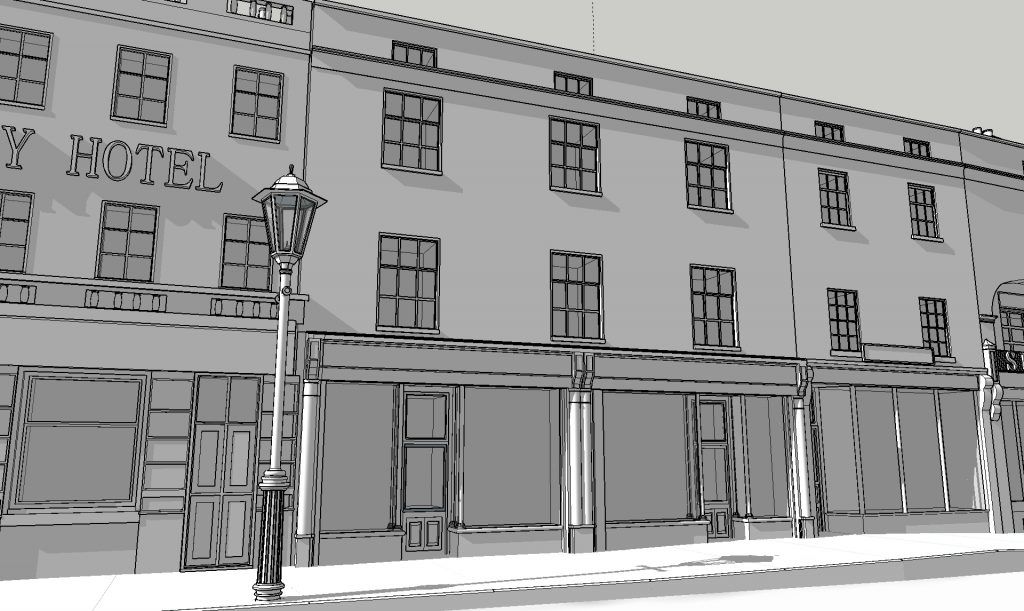 May – Summer Fashions – E. and F. Bushill beg to inform the ladies of Coventry and its vicinity that their showroom will be replete with every novelty for the season on Thursday next May 14 in millinery, felt hats, head-dresses, mantles, Straw, and fancy bonnets, hats, children's dresses, &c. &c. at the same time return their grateful thanks for the liberal patronage they have received since their commencement in business and earnestly solicit a continuance of the same.  
Winter fashions E. & F Bushill Respectfully inform the ladies of Coventry and its vicinity that their show room will be ready for inspection on Tuesday, November 9th when it will be found replete with all the novelties of the season, comprising the newest styles in Bonnets, felt hats, head-dresses, mantles &c., & c. At the same time they beg to return their sincere thanks for past favours and earnestly solicit a continuance of the same.
Summer fashions E. & F. Bushill – respectfully inform the ladies of Coventry and its vicinity that their show of Bonnets, caps, hats, mantles &co, will be ready on Thursday next may 12th when they will be prepared to show a large and very choice assortment for which they solicit an early inspection.
November – The New Berlin Cloth – Nuneaton Manufacture under the distinguished patronage of the Duchess of Northumberland, Countess of Aylesford, Lady Leigh, lady M. Feilding, lady Agnes Campbell, countess of Beverley, Viscountess Enfield, Lady Wenlock, Mrs. Newdegate, Mrs Bracebridge, Mrs Savage &c., &c.  
E & F Bushill having been appointed the sole agents beg to call the attention of ladies to the above, which will be found admirably adapted for mantles, jackets, petticoats, shawls, skirts, &c. N.B. an assortment of shawls in all colours.
February shop expands to No 3 Broadgate – IMPORTANT TO GENTLEMEN – New Hat, Cap, and Hosiery establishment E and F Bushill. Having taken to the premises adjoining their No 2 Broadgate they purpose opening the same on Thursday next March 3rd with every leading novelty in Hats, Caps, Hosiery, Gloves, Ties, Scarfs, Shirts, Shirt Collars, Umbrellas, & co. &co. The whole has been carefully selected from the best manufacturers. E & F  B. Having engaged the services of a competent and experienced person as Manager, they feel every confidence in recommending the various departments to their present and future patrons. 2 & 3 Broadgate
May – Sadly Mr Bushill did not have long to enjoy his new expanded shop – On the 5th May aged 59 Mr Edward Bushill of No. 2 Broadgate died.  
March – Wanted a respectable Girl, as Nurse for Two Children, age about 18 Apply Mrs Bushill 2 Broadgate  – Coventry.
December – General Servant wanted, for private house, mush be able to do plain cooking another servant kept – Apply Mrs Bushill 2 Broadgate. 
October Change of Ownership – Special Notice – 2 Broadgate, Coventry Great Clearance Sale, Now on all goods must be sold – Mrs E. Bushill retiring from the millinery and fancy drapery business. His successor, H. N. Wackrill is now clearing the whole of the stock of Millinery, Lace, Hosiery, Gloves, Umbrellas, & co. less than half price for cash.
June – H.N. Wackrill first-class millinery and fancy drapery for the summer season at Moderate prices. The millinery department to under the special care of Mrs Wackrill whose long practical west-end and country experience is a sufficient guarantee that entire satisfaction will be given. All orders will receive prompt personal attention. 2 – Broadgate Coventry.  Umbrellas, & co. less than half price for cash.
November – H. N Wackrill – is now showing the latest novelties in Millinery & fancy drapery, and Sanitary wool underclothing. Pure natural English wool, best in quality moderate in price. [Funeral orders completely furnished at any distance at H. N. Wackrill undertaker 2 Broadgate, Coventry.
February – The Coventry's Vicar's Rate. We have been asked to insert the following letter which appears in the Daily News today – "Sir, My attention has been directed to an article in the Dialy News of Thursday entitled, " A Vicar's Rate War in Coventry", in which it is stated that the churchwardens who had the collection of a voluntary rate to pay the vicar's stipend declined to collect it, and the vicar was left stipendless. As this statement is untrue and calculated to misrepresent and injure the church wardens in the public estimation will you kindly give me space in your next issue to contradict the same. The church wardens have done everything in their power to collect the stipend of Dr Mills. According to the Act of Parliament, except by district on the goods of the parishioners, which action they are certain would have produced riot and tumult. It is to be hoped that the vicar now he is going to collect his own rate, will copy so good and wholesome an example. Dr Mills has himself to thank, and no one else for the non-collection of the rate. His great unpopularity is well known to be the sole cause. Yours &c. Herbert N. Wackrill – Churchwarden of St. Michael's 2 Broadgate, Coventry Feb 19. P.S. A short time ago when the wardens tried to collect the rat and threatened certain persons with distrait the vicar at once gave his solicitor orders to defend any person who might be distrained upon and thus encouraged the parishioners not to pay the rate from which his stipend is derived.
May – The first batch of summonses proceedings this morning the court crowded – At the Coventry police court this morning the first batch of twenty-five summonses issued against persons "rated and assessed to the Vicar's rate of the parish of St Michael's who had refused neglected or omitted to pay the quarterly payment claimed to be due came on for hearing the persons summoned being called upon "to answer the said complaint and to be further dealt with according to the law". The persons summoned were – Lists many of them – including N. Wackrill Milliner, 2 Broadgate. 
April – Preliminary announcement – The premises at the corner of Broadgate lately in the occupation of the Birmingham district and countries Banking Co. and opposite the king's head hotel. Will shortly be opened by H. N. Wackrill in the Hat Hosiery, Shirt &c. Trade. The fancy drapery and millinery will be carried on as usual at 2 Broadgate, Coventry. 
July – Porter Wanted Apply to H.N. Wackrill 2 Broadgate, Coventry.
September – Wanted a respectable girl about 14 as Housemaid apply to Mrs Wackrill 2 Broadgate Coventry.
December – Wanted for a business house a good plain cook also a young girl as housemaid apply Mrs Wackrill 2 Broadgate. 
Wanted a general servant who can cook plain joints. Apply to Mrs Wackrill 2 Broadgate.
May – Notice to Cyclists – specially selected stock of cycling suits, cycling hose, cycling caps, sweaters, white flannel shirts, summer shirts vests, and pants. To all those who travel  – portmanteaux, handbags, Gladstone bags, hat cases, traveling trunks, basket trunks, overland trunks, cabin trunks, holdalls, &co. At Wackrill's cycling depot, Coventry opposite the Kings Head Hotel. Millinery and fancy drapery, bonnets trimmed and untrimmed, divided knickers, with detachable linings, also woollen underwear for summer, blouses, shirts, hosiery &c. Wackrill's ladies outfitters, 2 Broadgate, Coventry. [Something along the lines of…]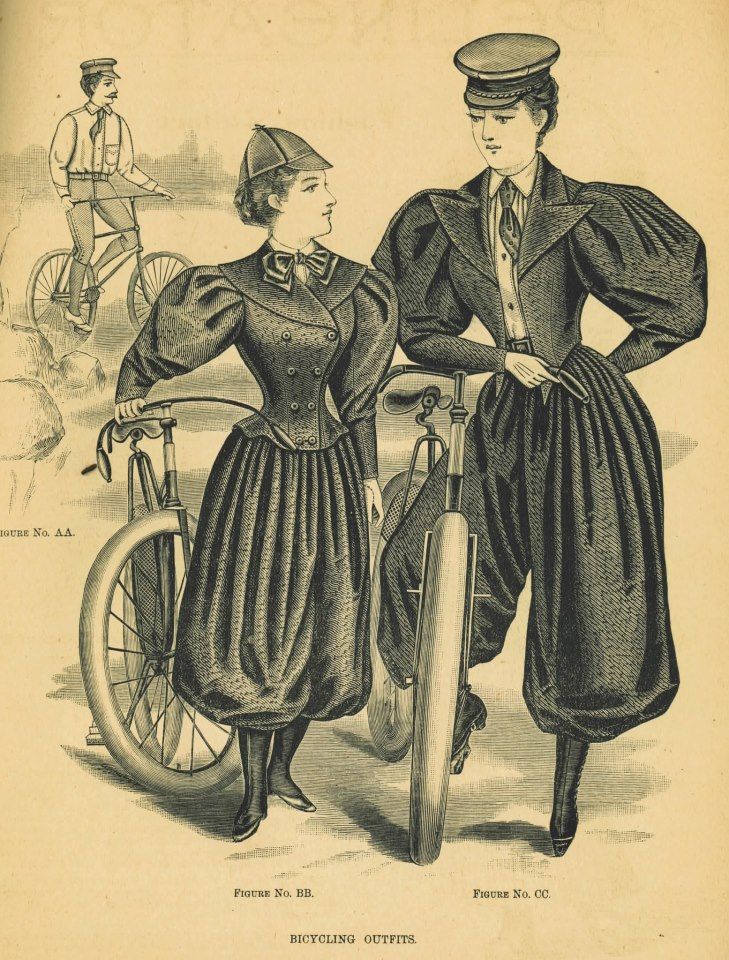 January – New Year's Novelties & Specialities now showing at Wackrill's 2 Broadgate Coventry. Silk blouses, shirts and fronts, lace fischus & collars, aprons, silk ties and handkerchiefs, evening gloves, fans, lace handkerchiefs, ribbons, and chiffons. Evening hosiery in embroidered lace, initialed line handkerchiefs, fancy boxed linen handkerchiefs, High-class millinery, flowers, feathers, velvet  – specially selected for the Christmas season at Wackrill's 2 Broadgate, Coventry. 
July – H. N. Wackrill 2, Broadgate Coventry begs to inform his patrons that he is retiring from the business of milliner and fancy draper and is preparing to sell off the whole of his stock under cost price. The premises will be closed one day prior to the sale. The whole of the millinery, fancy drapery, underclothing, hosiery, skirts, gloves etc, must be cleared out before the 20th September next. An inspection is respectfully invited as there are many things that will answer your purpose to purchase. 
H. N. Wackrill's unreserved sale of millinery fancy drapery, ladies underclothing etc. will positively close on Saturday September 5th The entire stock will be offered considerably under cost price. Retiring from the millinery and fancy
11th September  – 2 Broadgate, Coventry The shop and showroom fixtures include well-made mahogany-top and black-and-gold painted counters and fitments range of shelving, silvered mirrors, mantel glasses, mahogany and deal tables, cane-seat, Windsor, and other chairs, mahogany desk, useful cupboards, gas fittings, blinds, painted bedroom furniture, bedsteads, feather beds, carpets, kitchen requisites, and other useful effects which George Loveitt & Sons are instructed by Mr. H. N. Wackrill (who is relinquishing this branch of his business) to sell by auction on Wednesday 16th September 1903 at 11 o'clock.  
Alfred Tyler and Sons Boot Shop Opens
Boot Trade – Wanted, Smart girl as apprentice – Apply Alfred Tyler and Son 2 Broadgate.
Boot Trade – Wanted, smart, active boy, good opening for suitable boy – apply manager Alfred Tyler and Sons 2 Broadgate.
For Sale very cheap, three greeteen outside lamps three lights in each, in good order, also gasfittings, globes etc any price apply A Tyer and Sons 2 Broadgate Coventry.
Gents Cycle for sale, splendid condition real barging only 28s 6d – manager 2 Bradgate.
Lady canvassers salary and commission apply manageress after 10am 2 Bradgate Coventry.
Lady agents salary and commission – Apply after 10am Manageress Peoples Teeth Association 2 Broadgate Coventry.
August – Dental practice opens upstairs: Wanted at one dental mechanic – Apply People's Teeth Association 2 Broadgate, Coventry. 
December – Boy wanted – will be taught mechanical dentistry, no previous experience required. Salary to be commenced – apply to the People's Teeth Association 2 Broadgate, Coventry. 
Seven Lighting Prosecutions Coventry residents fined for neglect. John Waters 2 Broadgate, said a light that was seen by constable Norton at 8:50pm on September 24th was left on accidentally when he went to his office on the Sunday morning to feed the cat and look at his letters. Fined £1.
Economic Dentistry is the requirement of the times, but it must be good and reliable. We supply the public with artificial teeth that are good and reliable at a  price within the reach of all. Painless extraction – we extract teeth quite painlessly with the aid of the most up-to-date anesthetic. For those ordering artificial teeth, we extract teeth free of charge. Our Speciality – When it is possible to save decayed teeth by stopping them we do so by using either cement, amalgam, or gold – prices range from 2s 6d. 1/- Painless extractions – doing a large business in manufacturing in large quantities enables s to supply a really High-Class set of teeth at a price considerably below the usual cost and our vast experience has taught us how to make a success of the most difficult cases. Teeth (complete sets) £2 12 6. People's teeth association 2 Broadgate over Tyler's boot stores. Houses 10 till 8 Wednesday 10 till 2 – ladies always in attendance.
October – Police Court – John Walters 2 Broadgate, was summoned for neglecting to notify his change of address within 28 days under the National Registration Act. Mr C. H. Wood who prosecuted said that the defendant stated his age on his registration form as 39, but a birth certificate showing he was above military age was now produced through this was in another name. Mr S. R. Masser, for the defendant, stated this would be explained. P.C. Tylor said that defendant is a dentist.
The birth certificate showed his age to be 46. It was in the name of Arthur Johnson and the defendant explained that Walters was a name he had adopted for family reasons. In the witness-box defendant stated that the certificate produced recorded his birth and he explained the domestic circumstances that led to his change of name to John Walters. The age on his registration form was purely a mistake and he did not discover it till it was too late.
With regard to not notifying his change of address, he twice mentioned it to his lodgings landlord and it was understood that the landlord would attend to this matter. He never had received a registration card and therefore had not the instructions.
When he was spoken to by the police he at once went to the recriting office and satisfied Captain Nelson that his age was 46. Mr Masser said that undoubtedly defendant was guilty of not notifying the changed address, but this was due to carelessness and not any intention of hiding his new address.
As soon as his attention was called to the matter he gave a full explanation of what had happened and also every information. Mr Wood said it should be known by the public that all men, whether of military age or not, and also women, were required to notify any change of address even if it were from one house in Coventry to another in the same city. The bench imposed a fine of 40s the chairman asked the press to emphasies the fact that it was absolutely necessary for all men and women to notify the registration office of any change of abode.
Non-Registration – John Walters, 2 Broadgate Coventry was summoned by the Town Clerk of Coventry (Mr G Sutton) for not notificy the local registration authority of his change of residence. Mr C. H Wood (from the Town Clerk's department) prosecuted and Mr S R Masser defended pleading not guilty. P.C. Taylor giving evidence said that on the 20th September he went to defendant's prmeises in Broadgate and asked to see his registration card. The defendant, who was a dentist, said he had not got one, and never had one. He told witness that he came from Willesden Lane, Kilburn and had been living in Coventry for three years. On October 7th he was given a registration form which he filled in and according to this his age would be 41 whereas according to his birth certificate his name was Johnson and his age was 36. The defendant said he changed his name for domestic reasons. He had been lodging in St Nicolas Street. The defendant in reply to Mr Masser said he had been known for twenty years as John Walters. In the witness-box he stated that he was the son of Henry Arthur and Sarah Ann Johnson and was born in 1871. His Christian name was registered as Arthur. He married early in life and for certain unhappy reasons was separated from his wife, and changed his name. Subsequently he married again and his wife and children continued to live at Kilburn. He was in a situation at Broadgate and lodged at 18 St Nicholas Street. The reason he gave a wrong age was because he had been living in Ireland for so and had forgotten his age. He told his landlord at his lodgings to fill up the registration form, and he thought he had done it. He never had a registration card. Mr Gorton reminded the defendant that when he did not receive a registration card it was his duty to apply for one. The defendant said he had been to the recruiting office and there were satisfied he was not liable for military service. The defendant was fined
January – Lost Black cat, white facings, red collar on Friday night. Reward – People's Teeth Association 2 Broadgate, Coventry.
Artificial Teeth – At a price within the reach of all. Complete sets £2 126 life-like appearances. Teeth painlessly extracted. You need to have no fear of having teeth extracted if you come to us. Stoppings when it is possible to save decayed teeth by filling them we do so a reasonable price. People's Teeth association 2 Broadgate Coventry over Tylers boot stores. Houses 1o till 8, Wednesday 10 till 2 ladies always in attendance.
Tylers – Are clearing their war stock. Hundreds of pairs of boots and shoes at bargain prices. Genuine reductions – here are a few examples – ladies choice grey suede shoes reduced from 50/- to 42/10- Ladies fine black suede shoes reduced from 35/- to 31/- Ladies black lace Gilson shoes reduced from 15/9 to 13/10 Ladies black poplin 1 bar shoes reduced from 6/11 to 5/10 Gents tony boots High Toes reduced from 35/- to 29/10 Gents black glace boots reduced from 35/0 to 29/10 Children's Glace Boots High leg 7s to 10s reduced from 10/9 to 8/10 etc etc. Get to Tylers at once if you wish to make sure of these exceptional bargains – a few days only – Addresses Tylers 2 Broadgate, 3 Spon Street, Coventry. As for one of Tyler's free artistic pin trays.
August – A charge of breaking a plate-glass door panel on August at No.2 Broadgate the property of A. Tyler and Sons was preferred against Horace Welland described as a clerk of no fixed abode, who appeared in the dock at Coventry Police Court this morning. The damage was estimated at £5. Welland admitted the offense. From the evidence of Thomas Bell, 33 Heath Crescent, Stoke Health, shop manager it appeared the shop was broken after the shop had been locked up on the evening of the 20th. P.C. Hewitt said at 11.25 p.,. on the 20th the sound of smashing glass attracted his attention. The prisoner came towards him and said "I've Broken a window" Witness took him into custody. "I haven't anything to say," said the prisoner. "I was destitute at the time, had nowhere to go, and was beside myself" he had been unable to get work. The prisoner was given a bad record covering a long period, including several short terms of imprisonment. He had already served three months for window breaking. A further term of two months of hard labour was imposed. 
If you could visit the factories you would see machine after machine making the turning out as fast as they can work, our now famous South African Field Boots. You would see for yourself the soundness of the materials put into these boots. It is because of the reliability that we have sold thousands of pairs during the past few weeks and the demand is as great as ever. Double soles, leather-lined, wear-resisting (black or tan) 15/6 per pair. Tylers 2 Broadgate, Coventry.
Doctors, Clergy, Anglers, Gardeners, Golfers, Workers and "All sorts of condition of Men" have purchased thousands of our now famous SOUTH AFRICAN FIELD BOOTS during the past few weeks. They are unanimous in saying. The value is simply fine. Double soles, leather-lined, waterproof, reliable, black or tan 15/6 Have you had your pair? See window displays at Tylers the footwear experts of 60 years' renown. Branches – 2 Broadgate, Coventry, 3 Spon Street, Coventry and Lancashire, Yorkshire, Lincolnshire, Northumberland, Durham.
The first in the field "Cupwina" football boots 6'11 per pair. Boy's and youth's "cupwina" football boots are made exactly as the men's size Grade C 3/11 ½ Grade B 6/11 "Cupwina" football boots are of amazing value. They have a firm block toe. Made in the popular cap, and strap design. The uppers are pliable durable and strong. The soles are rivetted, beveled at the edges, and firmly studded. A boot you can depend on. Grade C 6/11 Grade B 8/11 Grade A 11/9 per pair. See the windows, get your pair today! Bring your repairs – Tylers the sole of ease. Coventry 2 Broadgate & 3 Spon Street.
A sole with a double life. Tylers (double Wear) south african field boots. In the test of long endurance the scuff of many miles – Tylers' south African field boots give unfailing service. They are built for the rough wear of the veldt – strong double sole, pliable in ppers, storm fronted with double tongue – yet withal stylish in design and pferect in finish. An ideal boot in black or tan. For all men who measure their day in miles of walking. And look at the price: – Officers' Grade, 18'6 Grade B- 15/6 Grade C – 13/9 See our special displays of this boot. Tylers The sole of ease (bring your repairs) Coventry 2 Broadgate, & 3 Spon Street.
November – Burtons Opens at No 2 Broadgate
[newspaper says 2 & 3 Broadgate but photos suggest No. 3 was under a different shop name – sweet shop]
July – Burtons Aquire the City Hotel, and No 3 Broadgate. All to be demolished to make way for their new Store read more here